Planned Companies Hosts Mother's Day Breakfast
On Friday May 10th, Planned associates gathered for a Mother's Day breakfast in our O.R.A.C.L.E training facility to celebrate all the hard-working mothers, not just here at Planned Companies, but all around the world.
The spread was delicious, featuring hot wraps, French toast, eggs, bacon and orange juice. As associates gathered to enjoy breakfast, our CEO Robert Francis stood amongst the team and said a few words: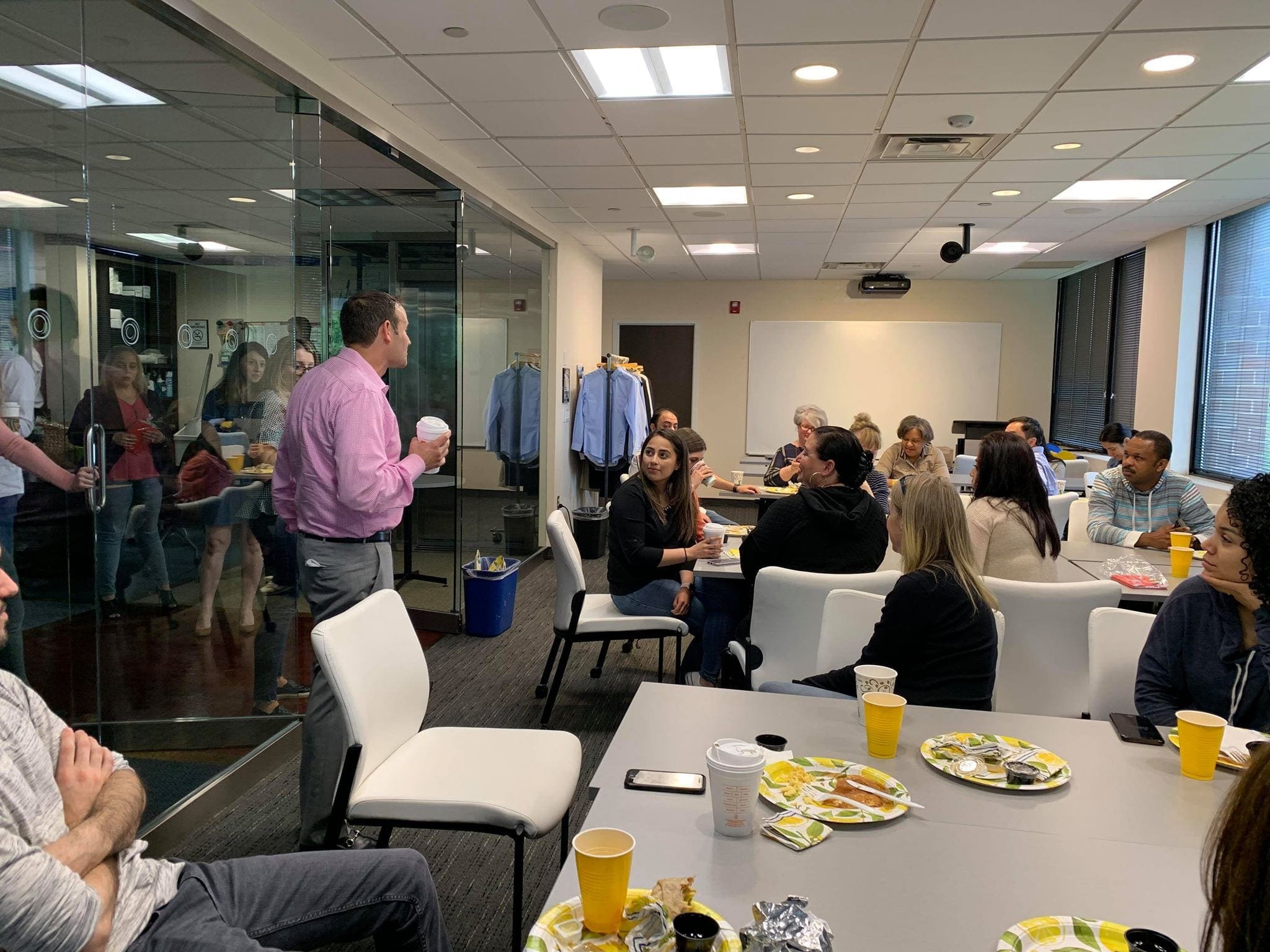 "When we take the time to get together as a team, especially to get to know one another at a deeper level in another setting, it is time well spent.  Our Mother's Day breakfast, just like our upcoming Father's Day event, allows for our team to recognize that we have families and friends who value us just as much as our business colleagues."
We are proud to announce that because of the event, we were able to raise over $216 through a 50/50 raffle. $108 dollars was matched by the company and graciously donated to our Employee Relief Fund.